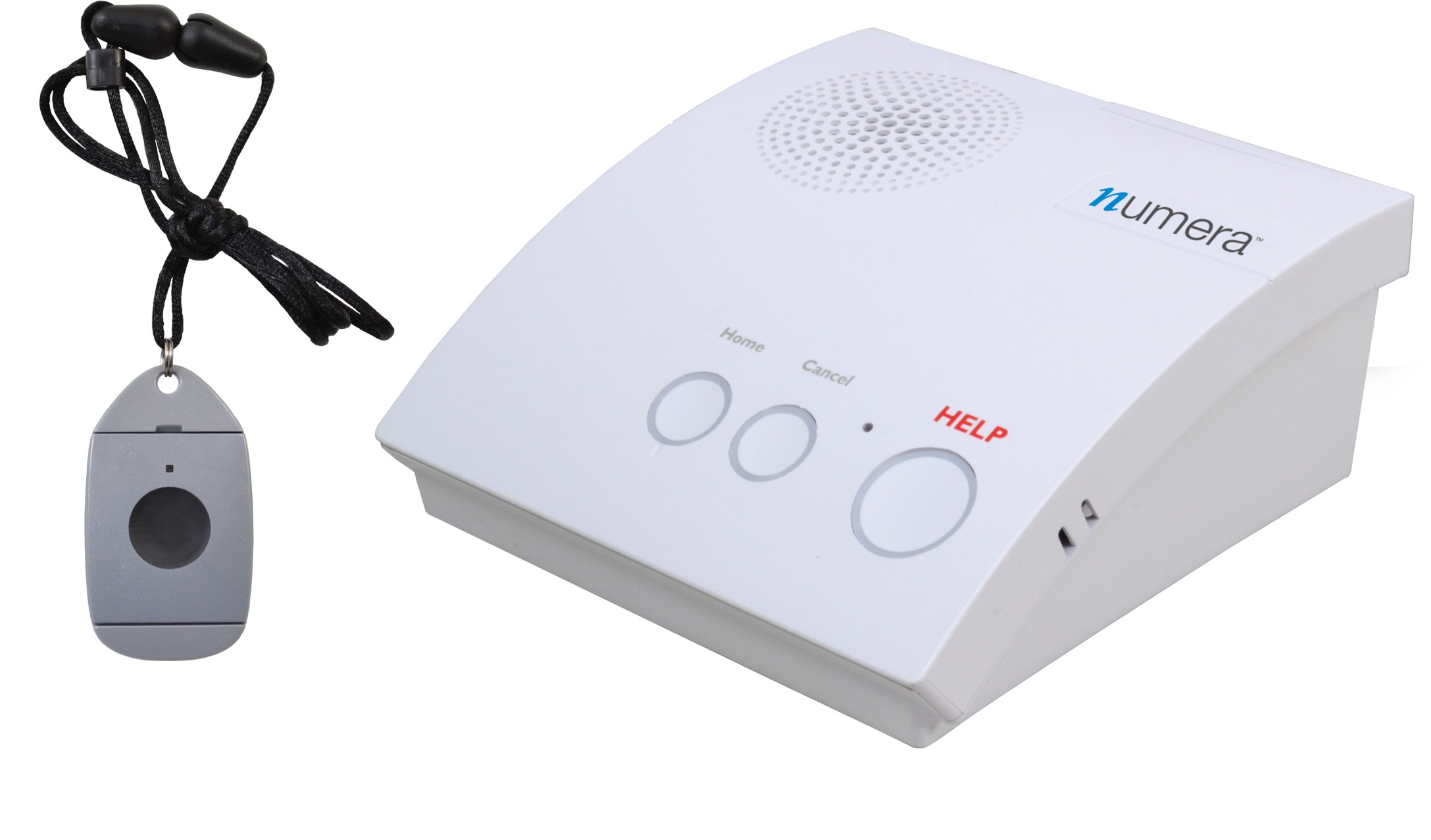 What is In-Home Medical Alert?
In-Home Medical Alert is a personal emergency response system (or PERS) that is designed to assist users in maintaining an independent living style while having the assurance that they are not alone if and when they need help. The system is affordable and easy to use, however the best feature is the peace of mind that you, your family and friends will have knowing that SecurTek is ready to respond 24 hours a day, 7 days a week.
If you ever need assistance while in your home, press the personal HELP button on your tear-away pendant or the HELP button on the desktop Console.
SecurTek's trained, friendly staff will respond to you using the speaker on the desktop Console and two-way voice communication. You will not need to pick up the phone.
Let our staff know if this is an accidental false alarm, or if you need us to get in touch with your emergency contacts.
If you are unable to communicate with our staff, they will assume it is an emergency and will action accordingly.
Homes with Medical Alert must have a traditional (landline) phone.
Console Operating Modes
Home Mode - For when you are at home and going about your usual routines. Your Console knows if your pendant is present and ready to use.
Away Mode - For times when you are going to be away from your home. Your Console knows that your pendant may be out of range and will abstain from reporting any pendants that are missing.
Night Mode - For times that you would like to not be disturbed. Your Console operates the same as home mode, but suppresses the audible announcements.
What's Included
The In-Home Medical Alert Basic Kit features include the following:
Medical Alert Console
Personal help button pendant
Phone cord
Back-up battery
Wristband and tear-away neck lanyard
User guide
Equipment return instructions
For an additional fee, the following can be added to your Basic Kit upon initial subscription, or any time afterwards:
Basic Kit with Fall Detection
Extra personal help button pendant
Extra fall detector
Product Specifications
Shock and water resistant
Transmission range up to 300 metres
One-touch operation
Two-way voice communication
Crystal clear audio quality
Voice prompts for assistance
Low battery reports for pendant
Rechargeable battery in pendant
24-hour minimum Console backup battery life
Console size: 6.25" W x 2.85" H x 6.25" D (9.6" H with antenna up)