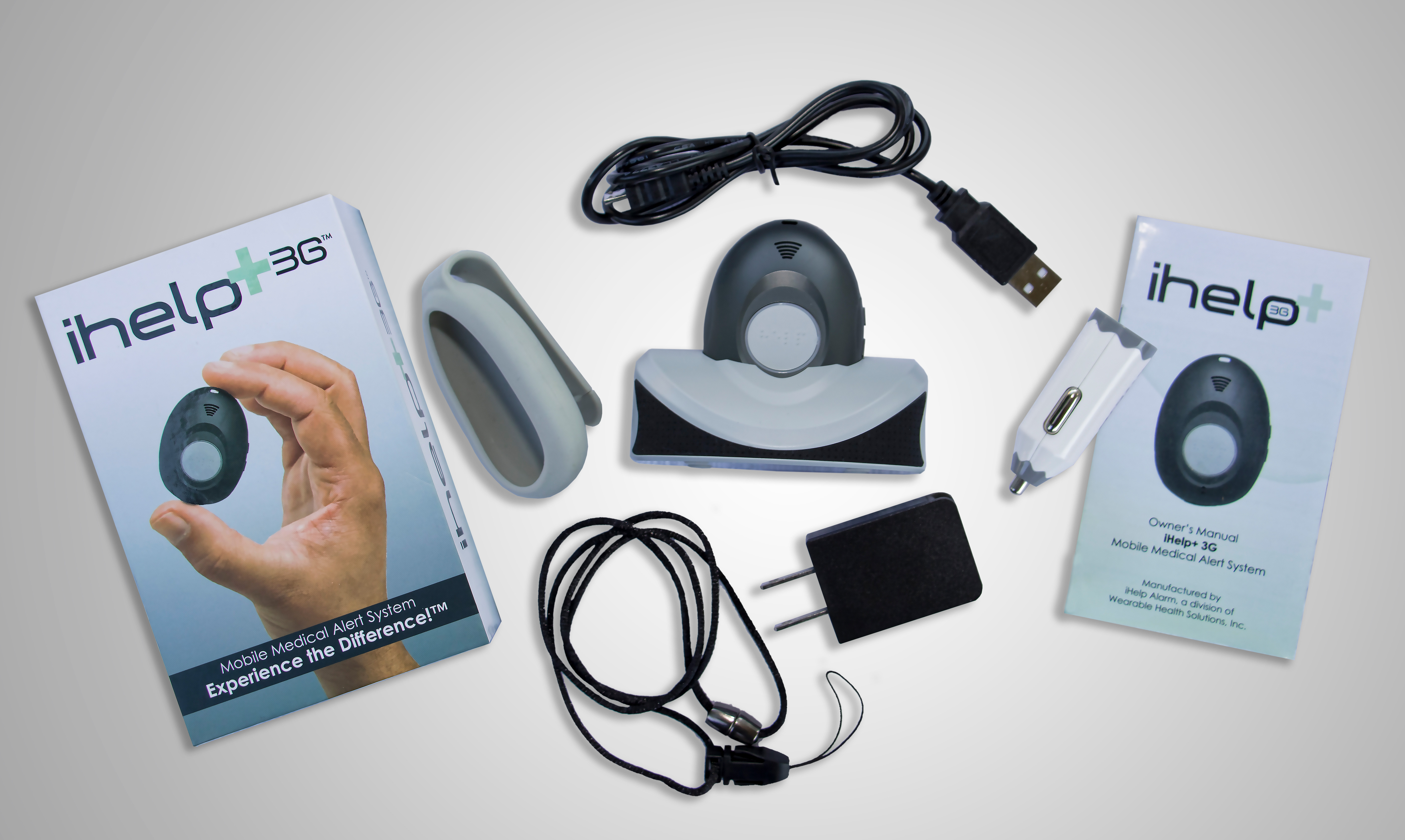 What is Mobile Medical Alert?
Mobile Medical Alert is a mobile personal emergency response system (mPERS) that is designed to give users the mobility and freedom to go virtually anywhere without having to worry about getting help in an emergency situation. With a Mobile Medical Alert service, you never have to let the fear of a fall, a medical emergency, or any unsafe situation keep you from doing the things that you enjoy all day every day.
How Mobile Medical Alert Works
Mobile Medical Alert is a wireless system that uses a nationwide cellular network to instantly contact our friendly, professional Monitoring Station staff who are ready to assist you 24 hours a day, 7 days a week.
The Mobile Medical Alert has its own embedded SIM card and is assigned a cellular telephone number for the device.
W

hile in your home, or on the go, when you are in need of assistance, simply press the large grey button (HELP button) on the front of your mPERS device.

The device is a two-way unit, meaning that you can speak to our trained staff directly and they will hear you. When they respond, you will hear them through the unit as well.

You do not need to put the unit up to your mouth to speak, nor do you need to place it next to your ear to hear. You can speak in a normal voice to explain the nature of your emergency and the type of assistance

you require.

Once you have pushed the HELP button, an alarm signal will be sent to the Monitoring Station with your location

.

Additionally, an automatic notification will be sent to the designated contacts (family, friends, neighbours) that you identified as people who should be advised when a situation occurs. This notification is sent to your important contacts via email or text message

.

SecurTek's trained staff will connect with your contacts as per the instructions that you have established for your account.
Optional Attributes
Track - This is an optional feature. In the event that one of your designated contacts wants to locate you, they can do so by texting the word "TRACK" to your device-assigned cellular telephone number. They will then receive a text message with a link that will enable them to have your location displayed along with an address if available. No app is required for this service, but your contacts must have a smartphone equipped with texting and Internet service to engage this feature.
Ring - On any given day, anyone can misplace something. In the event that you have misplaced your pendant, text the word "RING" to your device's assigned cellular telephone number. The unit will begin to emit an audible ringing sound. This ringing sound will continue for up to 12 rings to help you locate your pendant. After that time, the RING feature will time out/turn off. This is an optional feature for your convenience.
Geo-Fencing - This optional feature is actually a virtual border that you and your designated contact(s) can create as a "safe zone". If you happen to cross this invisible virtual border, your contact will be instantly notified via a text message that lets them know that you have travelled outside of the designated safe zone.
What's Included
The ihelp Basic Kit includes the following standard features:
ihelp Medical Alert unit/pendant with pre-installed rechargeable battery
Wall power adapter
Charging cable
Car charging adapter
Tear-away neck lanyard
Holster for belts
Cradle charger/Desktop Charger
User guide
Equipment return instructions
An extra power kit can be added on for an additional rental fee. The kit includes:
Extra cradle charger
Wall power adapter
Charging cable
Car charging adapter
Product Specifications
One-touch operation with anti-cancel

Water resistant with an IPX7 rating

Lightweight and comfortable to carry or wear: 1.5 ounces

Compact yet powerful: 2.5" W x 1.8" H x 0.67" D

Crystal clear audio quality – no need to hold to ear or mouth when listening or speaking

Voice prompts for assistance

Direct GPS location: Sends your position directly to our trained staff and/or your contacts

Rechargeable battery

Visual & audible battery status

Battery charging indicator- flashes blue when charging, solid blue when complete

72-hour battery life

Automated low battery alerts to you, your contacts, and to SecurTek's Monitoring Station

Protected assigned cellular telephone number